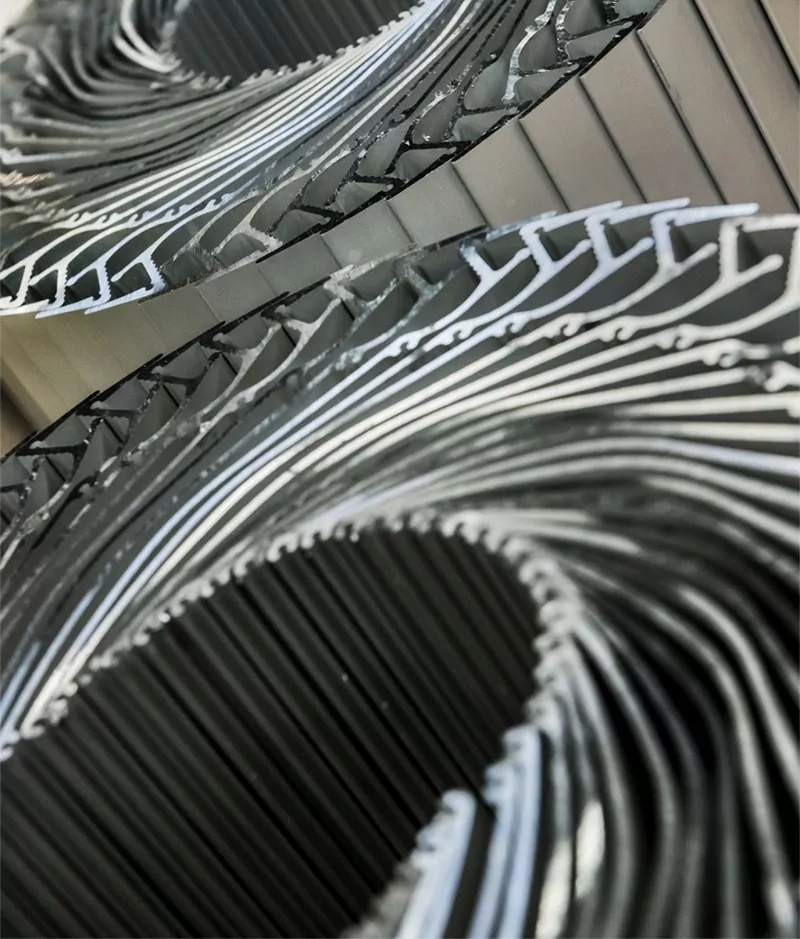 Customized aluminum products
Unique and customized aluminum products are increasingly evolving in our Engineering Department. Carefully prepared, innovative solutions are created with our modern technology and technical skills.
Standard profiles
Products can advantageously be created from standard profiles, depending on design and complexity.
Aluminum diecast
We offer the vast knowledge required in the production of aluminum diecast articles with high surface requirements
Aluminum plate
A great option when it comes to small or medium sized production series with low investment cost in tools.
Customized profiles
Profile extrusions provide unique construction- and design possibilities within all kinds of business areas.
From drawing to finished product
70-700 MPa (normally: 200-300 MPa)
rolled, pressed, drawn, forged and casted
welding, soldering, riveting
twice that of copper per weight unit
Eco-adapted (3rd largest element in the Earth's crust)
Energy consumption only 5% compared to primary extraction of aluminum