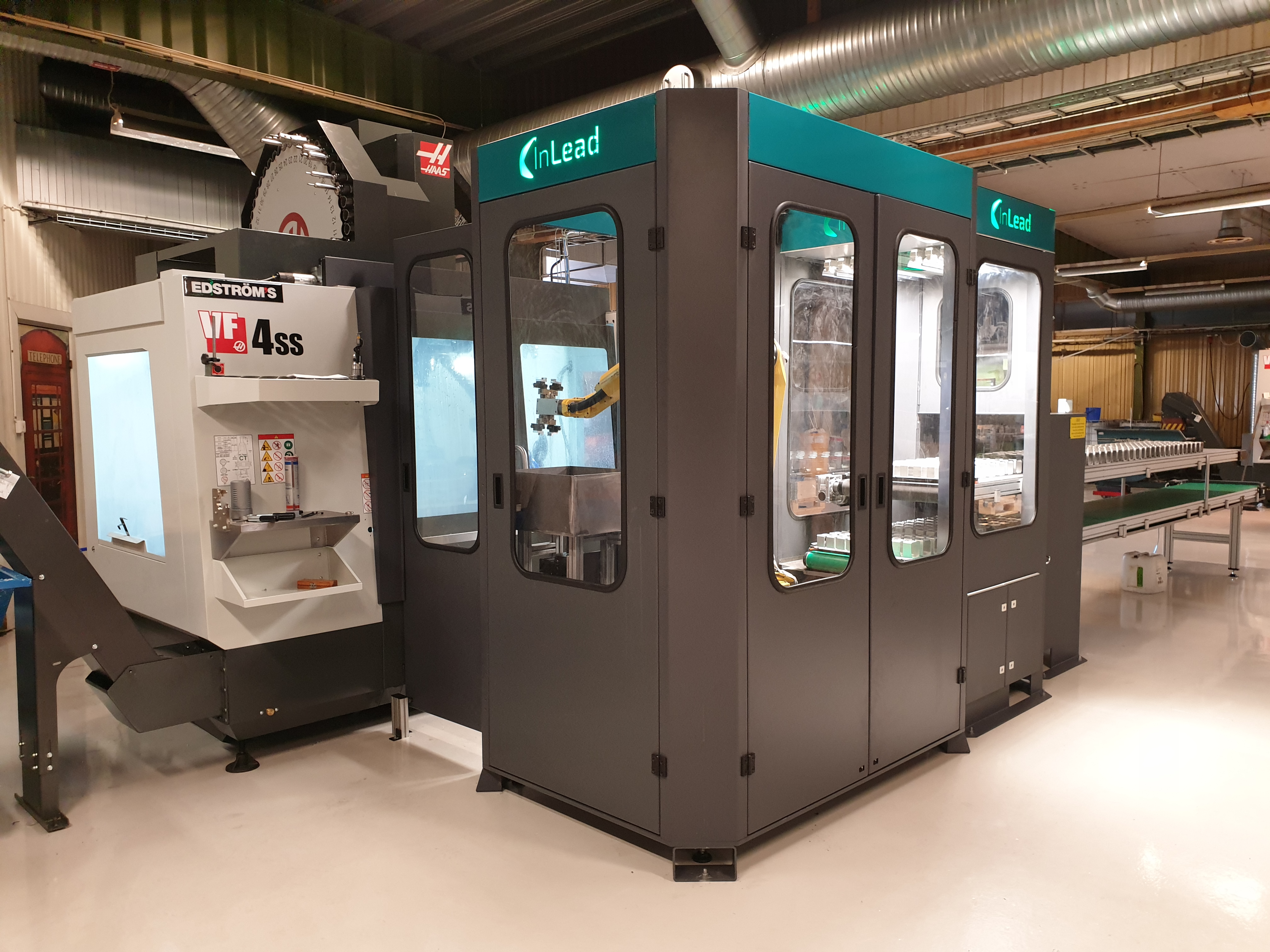 New robot cell at Interal!
2019-04-16
It's installed and in operation – Interal's largest specific investment through the ages. A brand new robot cell with a Fanuc robot and a 4-axis Haas VF4SS machining center. We have purchased the complete solution; robot + conveyor from InLead who also has automized the robot cell and put it in operation for a few of our articles. The next step will be to successively introduce more articles in this cell. Three of Interal's technicians have been educated in the Fanuc-system which is new for Interal.
The cell is suitable for articles with higher surface finish demands as well as high precision machining since it's equipped with probing. Large volumes are of course the most optimal but thanks to the quick set-up due to smart fixtures and tool magazine with many stations, it is also suitable for batches of lower volumes.
The robot cell is adapted to be able to serve two CNC-machines in the future and has the capacity to manage a large part of our present manual jobs. With great expections we look forward to  see the result from this new way of working at Interal.