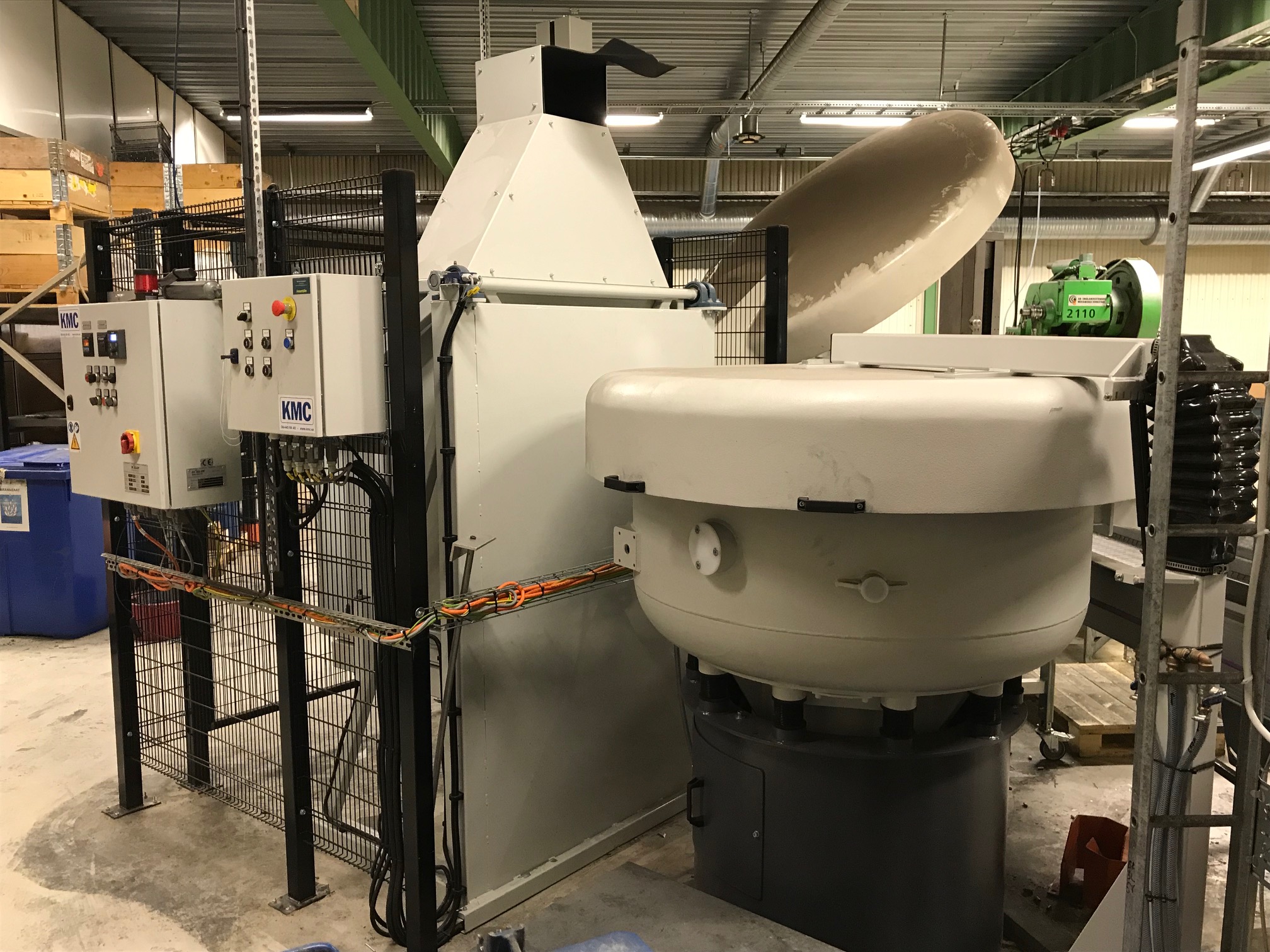 Interal invests in new tumbling machine
2019-01-22
We have increased our production capacity with a new tumbling machine.
The new machine provides an efficient process for small-sized articles in large quantities. At the end of the tumbling process the details are separated reversely which gives a cost effective process.
The new machine will contribute to increased control and better quality of articles that we haven't been able to tumble in our own production before. Other positive effects are less transports, lower energy consumption which means less impact on the environment.
For more information you are welcome to contact the Sales department at Interal.