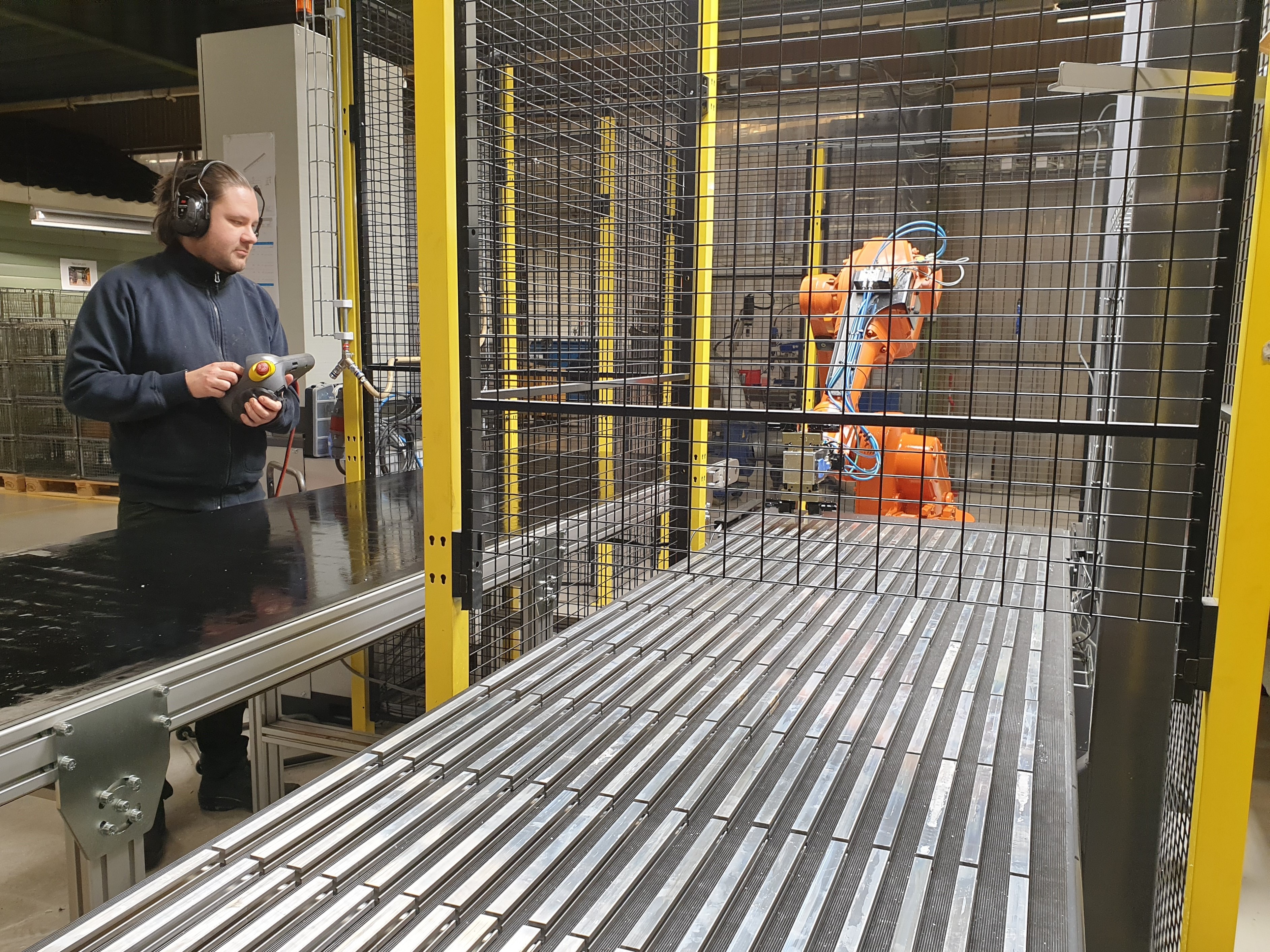 Focus on automation
2020-12-14
Automation and robotic solutions is not really something new at Interal, but during the last two years we have layed extra focus and time on automizing more and more of our articles. We installed two new robotic cells during 2019 which has contributed to increased productivity and secured production.
During this time we have automized several of our present articles and the main part of our new projects are prepared as robot articles already during process planning. We have developed a wide range offer within automation, which provides splendid solutions for both small as well as large production volumes even when the surface demands are high.
For high-volume-articles with less surface demands a suitable solution could be bulk part feeding. When the surface requirements are higher we have conveyor solutions where the details are placed on the conveyor by the operator who can make a visual control when demanded. One of the CNC-machines is equipped with four axes for a more efficient process in the cases when the workpiece is to be machined from several directions.
Both our customers and ourselves are the winners of this development by means of; shorter leadtimes, increased flexibility, smoother planning, higher quality level, better work environment just to mention a few of the advantages.
Thoughts from our technicians regarding automation:
"It releases time for new projects"
"Automation is the future for Interal. It contributes to increased efficiency and quality"
In other words; we have an exiting continous journey within this area and we'll keep on working with full focus on automizing more and more!